Promotions  in March (3.7-3.27)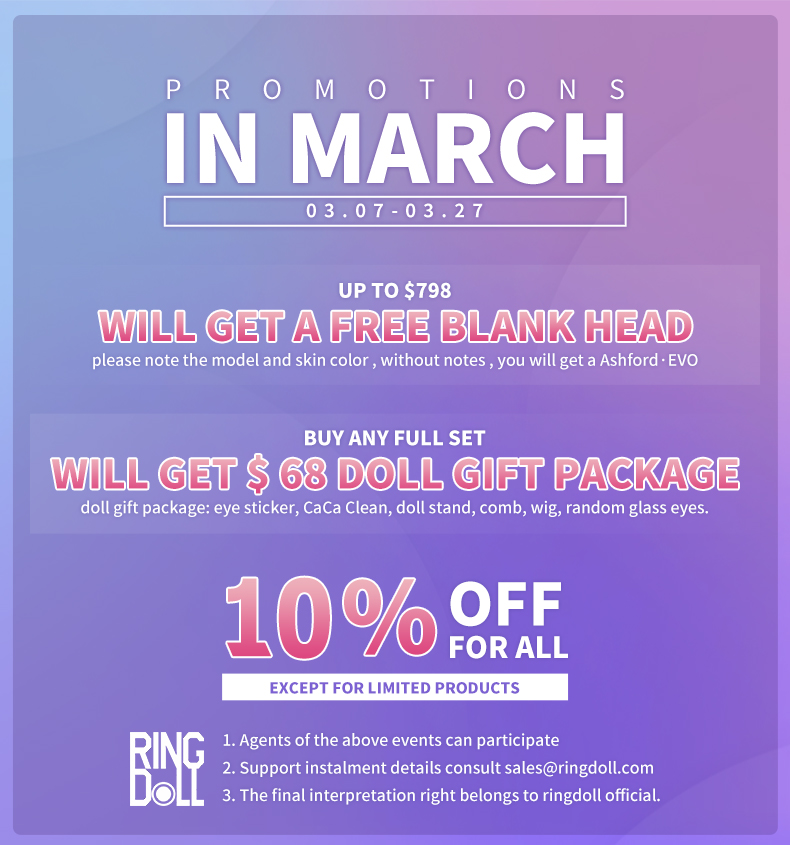 1. 10% off for all, except for limited products;
2. Up to $798 will get a free blank head (please note the model and skin color , without notes , you will get a Ashford) ;
3. Buy any full set will get $ 68 doll gift package: eye sticker, CaCa Clean, doll stand, comb, wig, random glass eyes.
Tips:
1. Agents of the above events can participate;
2. Support instalment details consult sales@ringdoll.com;
3. The final interpretation right belongs to ringdoll official.